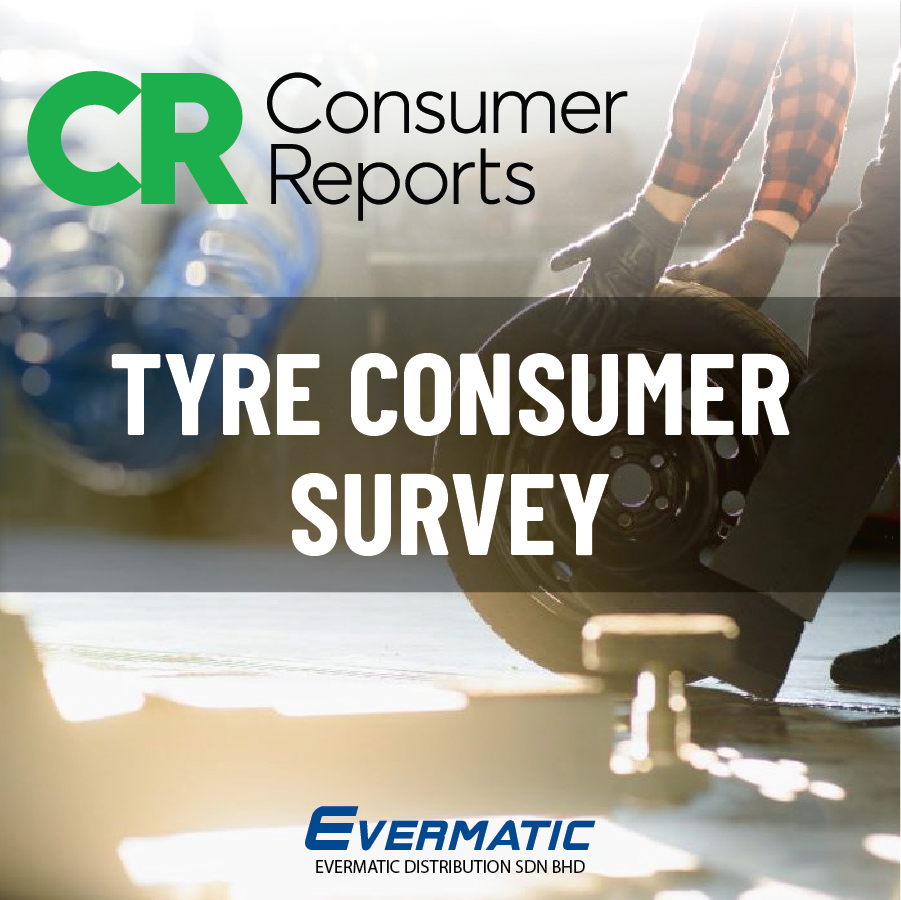 Knowing The Needs of Tyre Consumers
It is vital for tyre dealers to keep up with consumer needs and position their tyre offerings wisely to seize business opportunities in the post-pandemic marketplace – with an estimated yearly growth rate of 3.6% – 4.4% in global tyre market through to 2026.      
To know more about these needs, a study was performed by the consumer-driven research organization, Consumer Reports which surveyed 15,945 tyre purchases made by its members to discover what factors played an important role when replacing new tyres.  
Capable Grip
A strong emphasis was placed on road safety across the seasons with 54% of tyre consumers prioritizing all-weather grip capability when replacing new tyres.
Brand Choice
Price outweighed brand loyalty in the decision-making process which resulted in 43% of tyre consumers considering particular brands when replacing new tyres.
Road Handling
Interest was shown towards driving control for stable, comfortable performance with 40% of tyre consumers favouring reliable handling when replacing new tyres. 
Your Tyre Partner
As an established tyre supplier in Malaysia, Evermatic Distribution offers tyre dealers the extra edge to meet the needs of consumers – and build growth – by providing excellent competitive value with a broad variety of proven tyre brands for both on and off-road terrains. 
MICHELIN TYRES
BFGOODRICH TYRES
HANKOOK TYRES
LAUFENN TYRES
DEESTONE TYRES
KAPSEN TYRES and more
We continuously aim to deliver the best tyre products through our extensive supply-chain experience as part of SUNLUN Group, one of Malaysia's top tyre distribution group with brand partnerships including Goodyear, Bridgestone, Continental, Dunlop, Viking and more. 
Browse our Products or Contact us for more details.
Links
https://www.consumerreports.org/tire-buying-maintenance/driving-forces-b...
https://www.prnewswire.com/news-releases/global-tires-market-to-reach-2-...
https://www.smithers.com/services/market-reports/transportation/the-futu...