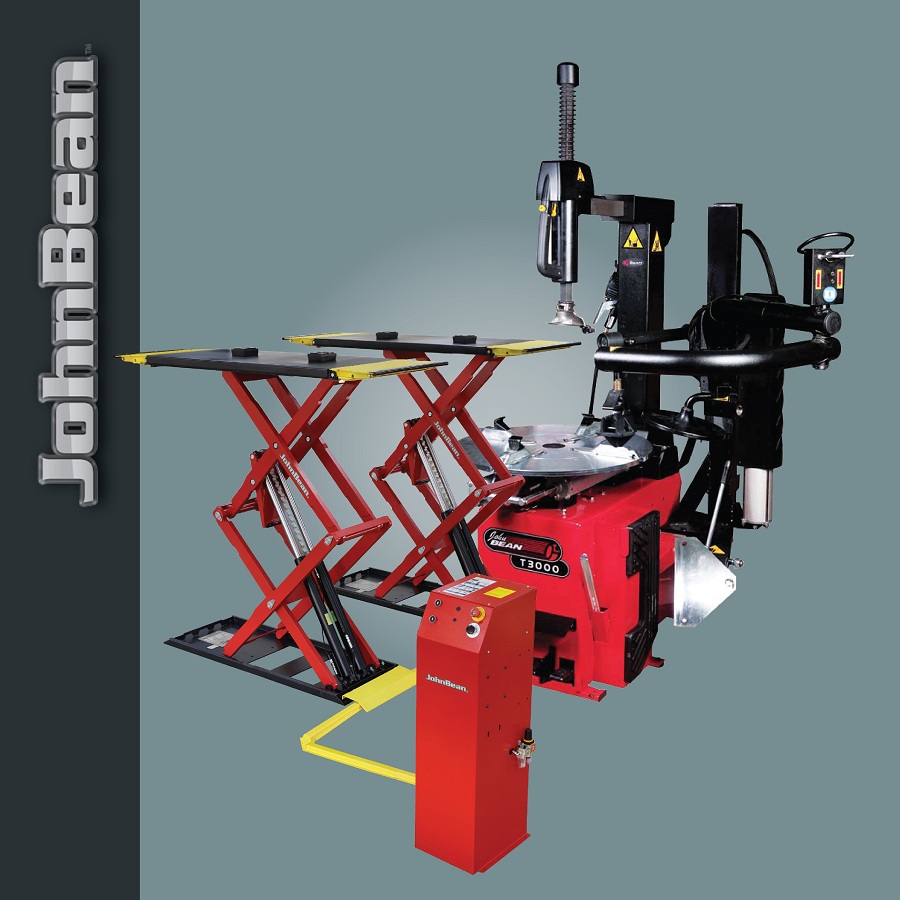 New Arrival! John Bean Automotive Workshop Equipments
We are pleased to announce that Evermatic Distribution is now a supplier of John Bean automotive workshop equipments. John Bean is one of the world's leading brands of garage equipment for workshops, tyre shops and body repair service. Through this partnership with John Bean, we can now offer more innovative products with new technologies to increase workshop productivity and profitability. 
Our John Bean product range includes advanced imaging wheel aligner for accurate real-time measurements, a range of cost-effective wheel balancers and tyre changers to suit different types of workshop setups; and durable vehicle lifters that can accommodate a wide range of vehicles.   
Browse our Products or Contact us for more details on John Bean products.
About John Bean
The company's roots date back to a retired inventor, John Bean. In 1904 he founded the John Bean Spray Pump Company. When the company merged with a nearby food machinery company, it became the Food Machinery & Chemical Company (FMC). In 1996 Snap-on Corporation acquired the successful automotive equipment division from FMC and renamed it John Bean, honouring the original founder and visionary inventor.
The company's engineers have always been eager to develop and apply new technologies in the field of wheel service equipment such as:
First wheel aligner
First dynamic wheel balancer
First computerized wheel aligner
First pre-wired alignment lifts
First use of 3D imaging technology for wheel aligners
First wheel aligner in PRISM technology
First wheel aligner with live alignment error checking
After Snap-on acquired the company, John Bean kept to their mission of developing innovative technologies. Most notable were development and introduction of the 3D wheel aligners the accuracy, speed and user-friendliness of which set new standards.
In 2008 John Bean was the first and only to launch mobile wheel aligners utilizing lightweight camera pods and targets, once again marking an amazing milestone in their long tradition of innovative service equipment.
Link to article